sexta-feira, 12 de abril de 2013
http://www.imagem.eti.br/atividades_educativas/numeros_em_ingles_jogo_interativo1.html
http://www.jogosaz.com.br/jogos/aprender-ingles-numeros.html
http://www.sementinhaedaniel.com.br/page32.html
http://iguinho.ig.com.br/jogo-ingles.html
http://www.escolagames.com.br/jogos/aprendendoIngles/
http://jogosonlinegratis.uol.com.br/jogoonline/caca-palavras-das-frutas/
http://www.inglesonline.com.br/2008/08/29/teste-seu-ingles-frutas/#.UWC1CpPvuSo
http://www.guri.com/game/kitchen_fruits_easy.asp
http://www.vedoque.com/juegos/juego.php?j=Vocabulary
http://br.syvum.com/cgi/online/mult.cgi/idiomas/vocabulario/English/fruits_1.tdf?0
http://www.jogajogos.com/educativos/aprender-ingles-frutos/
terça-feira, 9 de abril de 2013
LEMBRE-SE:
I - eu
you - você
he - ele
she - ela
it - ele/ela (objetos, coisas e animais)
we - nós
you - vocês
they - eles/elas
AGORA VOCÊ VAI FAZER AS ATIVIDADES EM SEU CADERNO:
1)OLHE AS FIGURAS ABAIXO E DÊ O PRONOME PESSOAL CORRETO:
___________
_______
________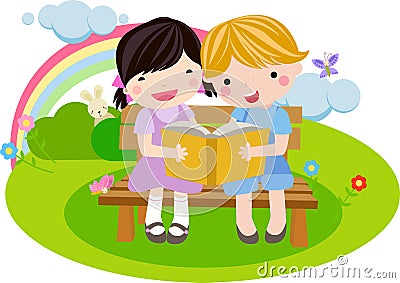 _________
2)

COMPLETE AS FRASES USANDO AS PALAVRAS ABAIXO:
B: Good , Johnson.
B: Fine, , and you?
A: I am too.
A: , Lucy.
3)ESCOLHA OS PRONOMES PESSOAIS CORRETOS PARA COMPLETAR AS FRASES ABAIXO:
I You He She It We You They
a.
Eric and Julia
lives in New York.
………………………………………………………………………….
b. John likes to swim.
………………………………………………………………………….
c. Mary buys a dictionary every year.
………………………………………………………………………….
d. Peter and I travel to the beach.
………………………………………………………………………….
e. My cat drinks milk every day.
………………………………………………………………………….
f. You and your grandmother eat a lot at the restaurant.
.................................................................................................................
4)TROQUE OS NOMES ABAIXO POR PRONOMES PESSOAIS:
j)RAUL AND ROBERTO:______
BOA ATIVIDADE PARA VOCÊ!!!
domingo, 7 de abril de 2013
ATIVIDADE 8º ANO
Copie o texto abaixo fazendo juntamente sua tradução para a Língua Portuguesa:
In this section, we've looked at some practical aspects of life in the U.S. Our coverage, however, would be incomplete if we didn't mention something about social habits and cultural codes in the U.S.

Perhaps you've asked yourself the question: what are Americans* really like? The answer is simple: it depends on the American. To know what Americans are really like you have to begin by dealing with Americans as individuals. Then, over a period of time, you'll probably notice certain things that those Americans, or at least some of them, have in common. Your own individual experience is the best way for you to determine what Americans are really like.
In the follow subsections a few important points are covered, in order to help you to immunize from any cultural shock during your visit to the States. They are meant as observations about certain forms of behaviour or social habits which are share by many American individuals.
Food and Eating Etiquette

If you go to a fast-food restaurant, you'll notice that Americans almost always eat such things as pizza, French Fries, or fried chicken with their hands. We may assume that Americans eat so many foods with their hands because it's easier and because it is taken for granted that they usually wash up before eating.
To some foreigners, however, eating with the hands may seem strange or perhaps unhygienic. However, eating pizza with a fork and knife would seem strange to many Americans.

What about eating a sandwich? You'll notice that Americans almost always eat sandwiches with their hands. If you decide to wrap the sandwich in a napkin to eat it, or if you try to eat it with a knife and fork, you may get some curious looks from those around you.
*Americans
(noun) = besides refering to any person from America (continent), it also means any citizen from the USA.